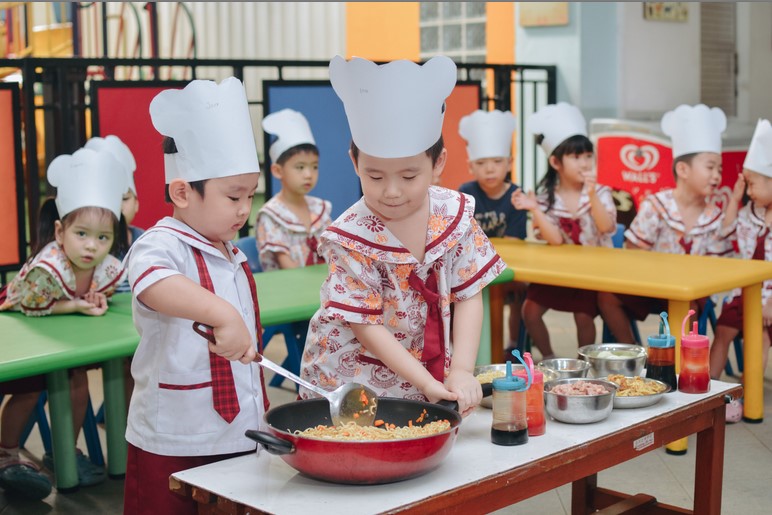 Learning how to be a Chef
20 November 2019
---
Kami belajar bagaimana menjadi koki. Karena kami telah dilayani sepanjang waktu, kami menyelam untuk merasakan bagaimana rasanya melayani orang lain. Rahasianya adalah kita harus bersabar sambil menyiapkan dan menunggu bahan untuk dimasak. Kami juga belajar bekerja bersama dan menunjukkan rasa terima kasih kami pada makanan. Hari yang 'lezat'!
We are learning how to be a chef. As we have been served all the time, we dive in to experience what it's like to serve others. The secret is we have to be patient while preparing and waiting for the ingredients to be cooked. We also learn to work together and showed our gratitude towards the food. What a 'delicious' day!

Foto-foto kegiatan selengkapnya bisa diakses di Facebook Page.
« Back to Latest