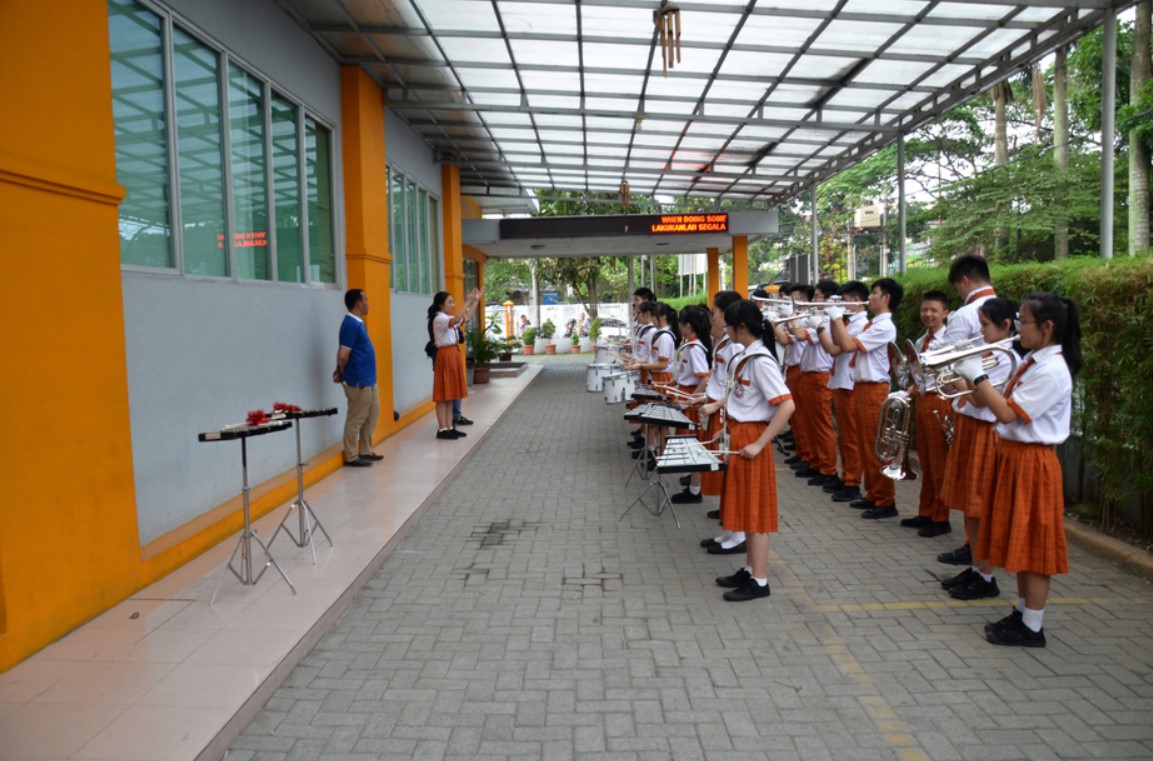 Marching Band
20 November 2019
---
Marching band atau orkes barisan adalah salah satu kegiatan ekstrakurikuler di Sekolah Nanyang Zhi Hui.
Marching band ini bersifat nonindividual, dan para siswa dapat mempelajari banyak nilai dari kegiatan ini antara lain mengembangkan rasa percaya diri, kecakapan sosial, disiplin , ketekunan dsbnya.



The marching band or orchestra is one of the extracurricular activities at the Nanyang Zhi Hui School.
This marching band is a non-individual activities, and students can learn many values from this activity, including developing self-confidence, social skills, discipline, perseverance, etc.

Further updates, please visit our Facebook Page.
« Back to Latest