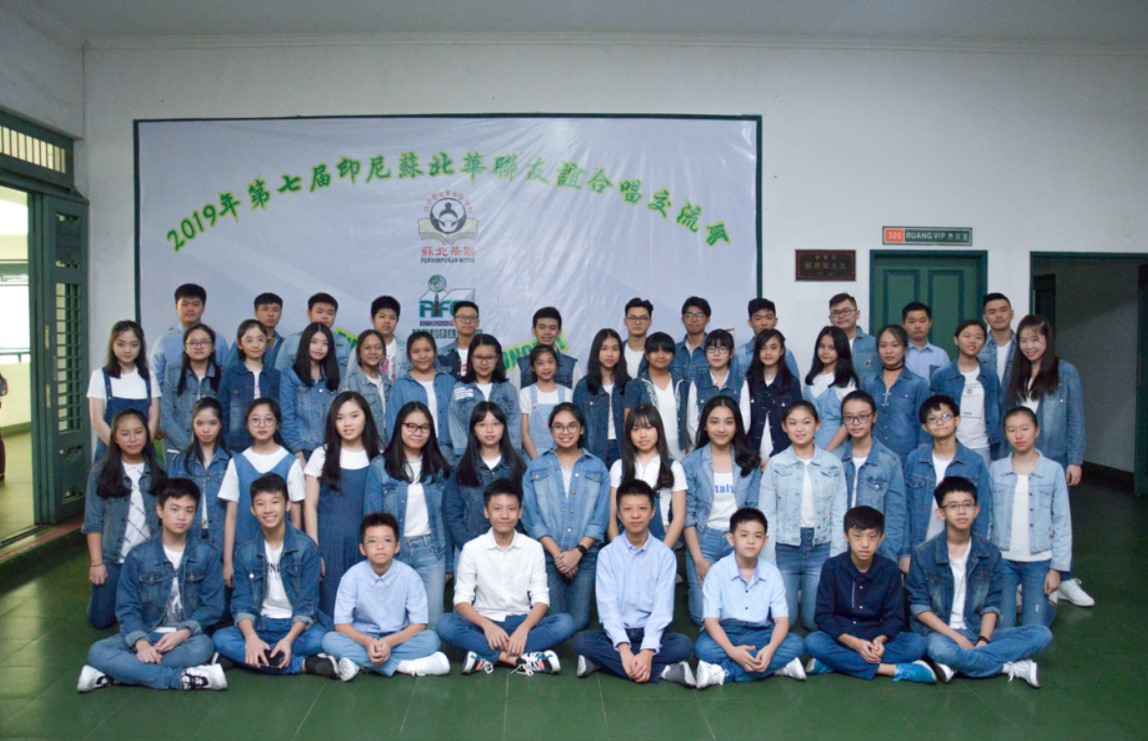 Partisipasi Kesenian Persahabatan Paduan Suara ke-7 (STBA-PIA)
8 December 2019
---
Paduan suara Sekolah Nanyang Zhi Hui berpartisipasi dalam acara Kesenian Persahabatan Paduan Suara ke-7 yang diselenggarakan oleh STBA-PIA. Dengan membawakan lagu "Feng Yang Ge" dan "Happy", para siswa tampil penuh percaya diri.
Nanyang Zhi Hui Choir dibentuk sejak Agustus 2012. Selain menggali dan mengembangkan bakat bernyanyi siswa, kegiatan ini juga menjadi salah satu wadah dalam proses penanaman disiplin, kerjasama, serta kepercayaan diri siswa.
Jadwal latihan paduan suara ini dilaksanakan secara rutin setiap Sabtu pagi. Kegiatan ekstrakurikuler ini diikuti oleh siswa dari kelas 4 SD sampai SMA.
The Nanyang Zhi Hui School choir participated in the 7th Choir Friendship Arts event organized by STBA-PIA. By singing "Feng Yang Ge" and "Happy", the students appeared confident.
Nanyang Zhi Hui Choir was formed in August 2012. Aside from exploring and developing students' singing talents, this activity also became one of the platforms in the process of cultivating discipline, cooperation, and student confidence.
The choir practice schedule is held routinely every Saturday morning. This particular extracurricular activity was followed by students from grade 4 elementary to high school.
For complete update, please visit our
Facebook Page
.
« Back to Latest